Explore Northern Vancouver Island on the back roads

Experience Vancouver Island North as you never have before with the ultimate back roads adventure.
The North Island 1000 route plan is now available on Avenza!
Check out Trips Reports for new videos from riders like you!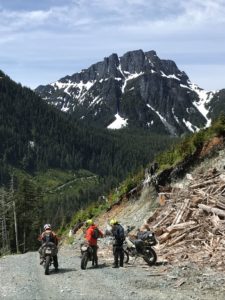 First Group Ride: June 2020
Check out the video in the Trip Reports button above for some highlights from our first ride of the North Island 1000 route. The weather was perfect and the company was even better. What better way to kick off the riding season than with a multiday tour of the scenic backroads of the North Island!

Alternate route to Gold River: "Khyber Pass"
Khyber Pass is a more difficult route that connects Campbell River to Gold River. This route would not be suitable for loaded dual sport bikes.
Thanks to Frances Walsh who sent a GPX file based on the basic route from the turn by turn directions. It doesn't show any of the optional side trips, but gives a good overall base for your ride. You can download the file below. Thanks to everyone who is riding the route and sharing their experiences, we love to see it!
Now Available:
Route Logo Decals
Order yours today and show your support for the North Island 1000! Proceeds help with signage and website costs. Click the button below and fill out the form, letting us know what sizes etc. you want, then pick them up when you pass through Campbell River, or we can mail them to you ($5 processing fee). Thanks for your support!
Small (3 inch): $2 Medium (4 inch): $4 Large (5 inch): $6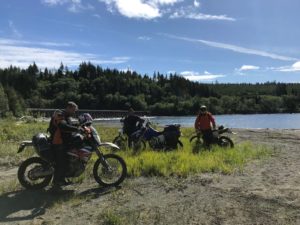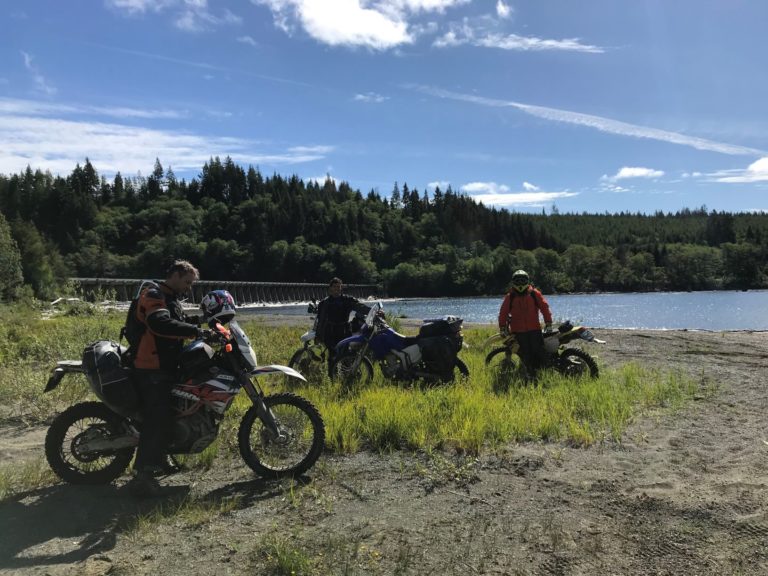 Trip Reports and Videos
Pictures and videos from the latest adventures to inspire your trip!
Plan your Trip
Take the adventure of a lifetime on the back roads of Vancouver Island.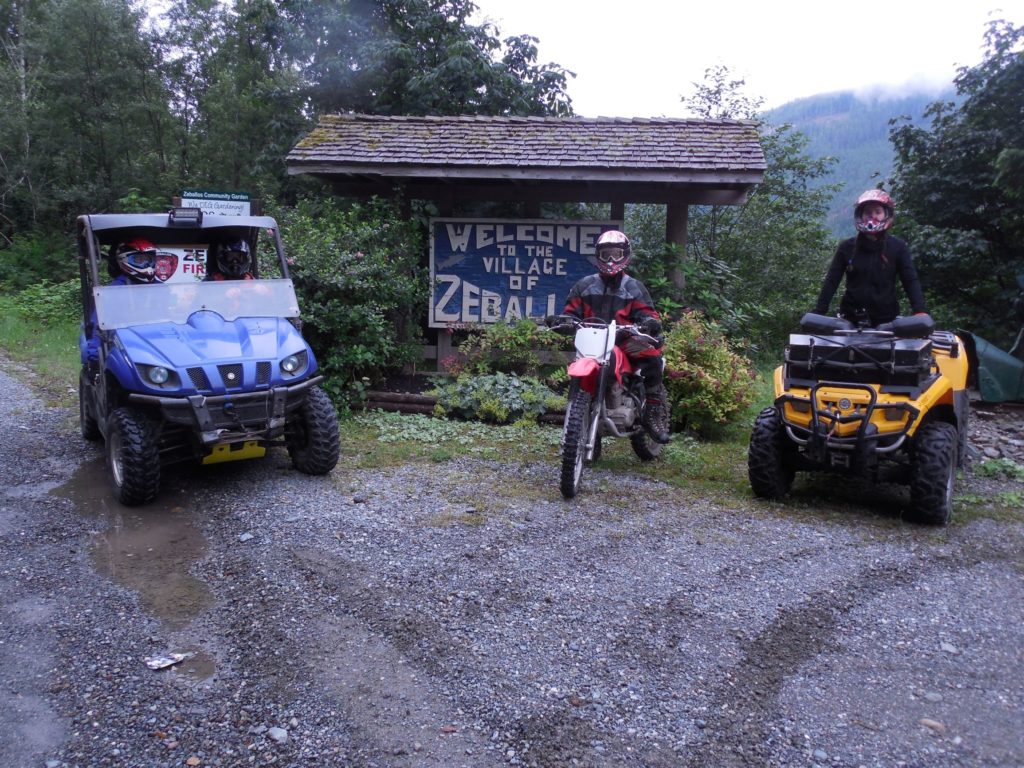 The Communities
Journey through 11 Northern Vancouver Island communities.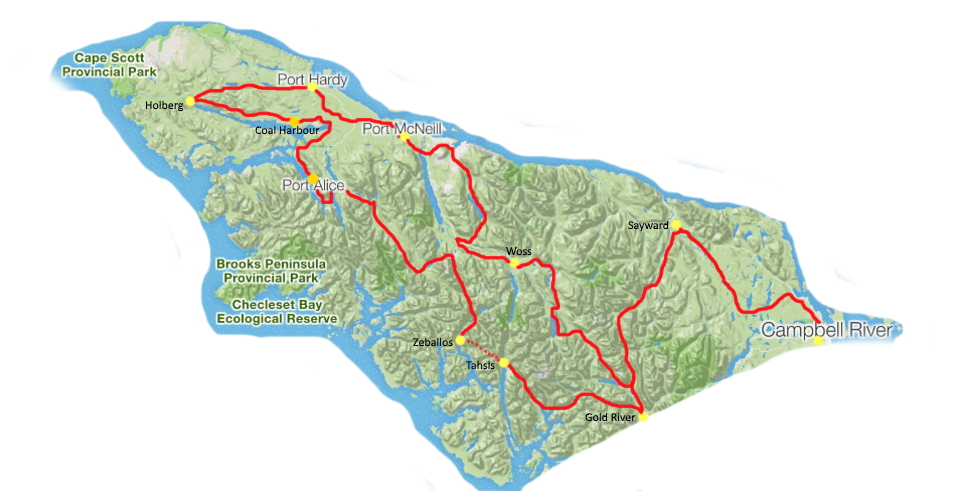 On the Map

Over 1000km of back country gravel roads to be explored.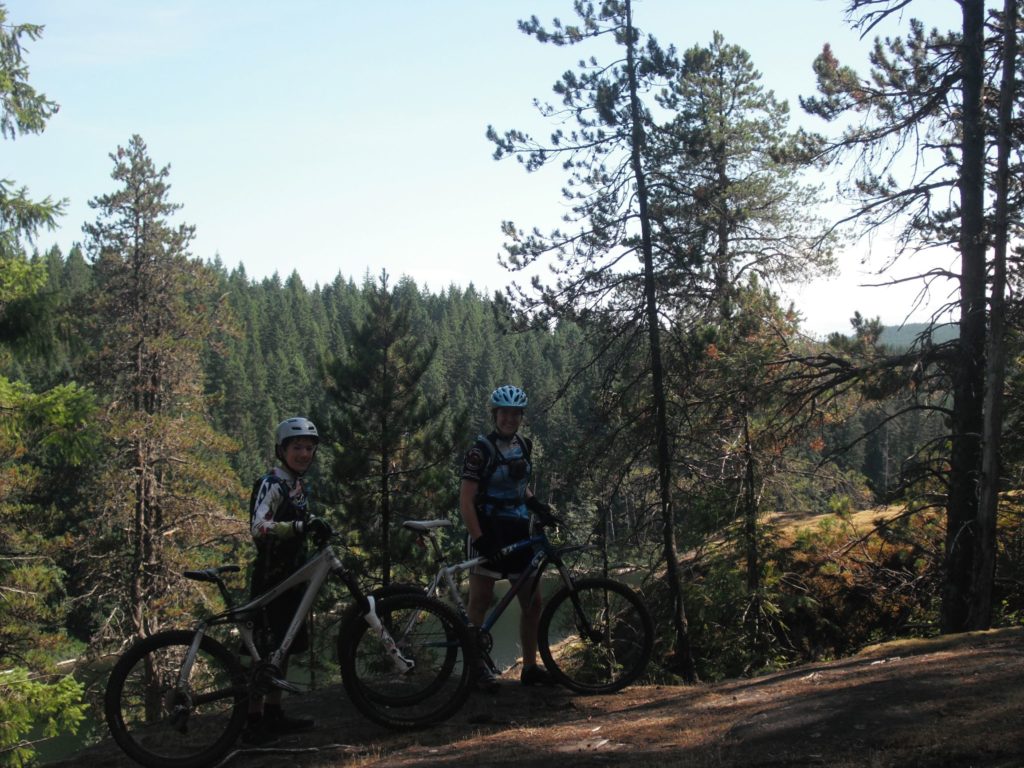 Ride it Your Way
Whether you ride, cycle or walk, this trail does it all.